Elizabeth A. Cummings, C.P.A.
Our Team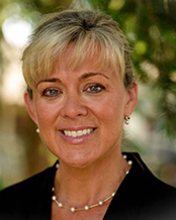 bcummings@wpkerr.com
Elizabeth "Beth" Cummings is the lead CPA on the Kerr & Company, P.C. team, second only to Wayne P. Kerr. She oversees and manages work for many of the firm's largest clients and has excellent client and staff relations skills.
She has over 20 years of public accounting experience and is specifically skilled in financial analysis, financial statement preparation, individual, corporate and partnership tax return preparation and the use of QuickBooks accounting software to assist in creating the best financial information for client use.
Beth has known since high school that she wanted to be an accountant and thrives when able to work to give the client the best possible product. She graduated from Eastern University, in St. Davids, Pennsylvania, in 1990 with a Bachelor of Science in Accounting and honored on the Dean's List, Merit List and Who's Who in American Universities and Colleges. She is a member of the American Institute of Certified Public Accountants and was a former member of the Mercer County Estate Planners Board.
Beth has been on the Kerr & Company, P.C. team for over 8 years. She has gained knowledge in the fields of real estate, advanced tax planning and IRS representation since joining our team.
Prior to joining our team, she worked for a few different regional firms in the NJ area and was able to learn valuable skills from several different business owners, clients and staff of each firm. In addition, she started her own company to perform mainly tax preparation services which has now blended into the Kerr & Company firm.
She has gained experience working with a variety of clients in various types of businesses, so she is able to quickly assess the needs of both our new and continuing clients and move them to the next level.
She enjoys continuing to learn from the expertise within our office and being part of this successful, forward-moving team.